Trust A/C Pros for all your heat pump service needs in Mohave County, AZ. We're not just professionals; we're your neighbors dedicated to ensuring your comfort.
Comprehensive Heat Pump Services in Mohave County, AZ by A/C Pros
Welcome to A/C Pros, your trusted HVAC contractor specializing in heat pump services in Mohave County, AZ. We offer a wide array of services, from heat pump maintenance and repair to complete system replacement. At A/C Pros, we understand the importance of having a fully functional heat pump, especially during the colder months. That's why our team of highly trained technicians is dedicated to providing top-notch heat pump services to ensure your comfort all year round.
What Does Our Heat Pump Service Include? Our heat pump service is comprehensive. We check all the standard components during air conditioning maintenance, along with other crucial elements unique to the heat cycle of heat pumps. These include defrost sensors and boards, reversing valves for proper switching, and ensuring the outdoor fan disengages during a defrost call. If your system includes Heat Strips, we verify their proper operation, not only during defrost but also their ability to run independently in an emergency heating situation.
When Should You Schedule a Heat Pump Service? Routine heat pump services are typically performed in the fall. However, we recommend scheduling a service whenever you notice any changes in your heat pump's performance. If you're in need of a heat pump service, don't hesitate to contact us. feel free to contact us to schedule. If you are not in need of Heat Pump Service but Heat Pump Repair, or Heat Pump Installation check out our other pages.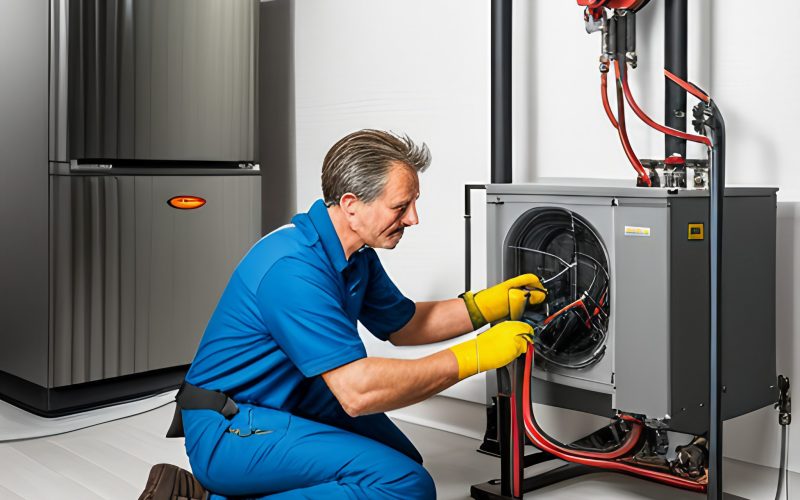 Why Choose A/C Pros for Your Heat Pump Service?
With A/C Pros, you're choosing quality, reliability, and professionalism. We're always happy to help, offering free estimates on complete system replacements and after-hours emergency service.
A/C Pros
Drop an email to us. We are always happy to help you.

Address :
A/c Pros.
PO Box 4360 Kingman, AZ 86402